Where we are
The office of West Darling Arts in Broken Hill is located on Wilyakali land, part of the Barkindji Nation and we pay respect to the traditional owners of the land. Other Indigenous language groups in the region include: Wilyakali, Paakantji - Barkindji, Mayyankapa and Niimpaa.
The West Darling Arts region of NSW encompasses an area of 176,000 square kilometres of semi-arid lands and is known for the Barrier Ranges, and the Baaka/Darling River which flows through western NSW to join the Murray River at Wentworth. The region embodies the trope of the Great Australian Outback with wide open spaces, blue skies, spectacular National Parks, red desert and rolling sand dunes, the Baaka/Darling River, rich Indigenous culture and history and an abundance of wildlife.
The region comprises three Local Government Authorities and the Unincorporated Areas of NSW:
• Broken Hill City Council – 17,000 population.
• Central Darling Shire Council – 2,000 population. (The area includes Wilcannia, Menindee, White Cliffs, Ivanhoe)
• Wentworth Shire Council – 8,000 population. (The area includes Wentworth, Pooncarie, Dareton, Buronga, Gol Gol)
• Unincorporated Area – 700 population. (The area includes Silverton, Tibooburra, Milparinka). Note: this area is administered by the NSW Department of Lands and it is only one of only two areas in NSW that are not part of any local government area.
Significant opportunities exist for tourism, taking advantage of the unique outback experiences, dynamic communities, as well as Indigenous culture. The region has some of Australia's most significant Indigenous artefacts, many of which are among the oldest in the world. Emerging opportunities in unique tourism, arts and cultural opportunities set this outback region apart. Combined with the Menindee Lakes and the internationally recognised Willandra Lakes Region World Heritage Area, these opportunities will increase investment and grow visitor numbers.
Some things that make us special
Bordering Queensland, South Australia, Victoria and the Barka/Darling River it is over 700km from north to south and 300km wide. With a population of just under 30,000, the region is the most sparsely populated in the State. National Parks cover large areas of the region, for example, the Mungo and Mutawintji National Parks. More recently, a new outback NSW national park is set to be created after the state government's purchase of Narriearra station near Tibooburra.
Local attractions include Mutawintji National Park which is home to 30,000-year-old Indigenous rock carvings, unique White Cliffs underground opal mines, the historical town of Silverton and an eclectic collection of galleries and current and past artists including 'Brushmen of the Bush' from the 1970s which included Pro Hart, Eric Minchin, Jack Absalom, John Pickup and Hugh Shulz.
The political and economic environment has changed dramatically in recent times, especially with the development of many new renewable energy projects. The AGL Energy Limited's (AGL) Nyngan and Broken Hill solar plants, Australia's largest utility-scale photovoltaic (PV) power plants located in western NSW, were officially opened during a ceremony in Nyngan in January 2016. Recognising the potential of the solar plants to lead to increased tourism and economic benefits for the Nyngan and Broken Hill communities. In addition, the AGL 200 MW Silverton Wind Farm Project is a $450 million energy project recently constructed and is the first greenfield development for the Powering Australian Renewables Fund.
Key cultural tourism infrastructure includes eight commercial galleries, one cinema and a growing creative industries sector. The region has a number of resident artists, particularly visual artists. The dramatic landscape of Broken Hill has attracted artists from all over the world. Many have bought properties and set up galleries and museums in the communities.
Our cultural landscape
Visual Arts
The West Darling Arts region offers a diversity of cultural infrastructure in the region  including:
The Broken Hill Regional Art Gallery

Indigenous art gallerys -

Amanya Mitha

, Broken Hill,

Eckla Arts

, Broken Hill +

Miiki Puuri Mandi

, Mildura

The Broken Hill Art Exchange

One performing arts venue - Theatre 44

Eight museums

A bookclub - The

Under the Silver Tree

Bookclub meets monthly in Broken Hill

 A number of commercial art galleries

1 cinema -

Silver City Cinema

The Baaka Cultural Centre under development in Wilcannia.
A number of festivals in the far west have been building in strength including the Broken Heel Festival, the White Cliffs Music Festival and the Mad Max Festival (excluding 2020 because of Covid-19).
A new project under development will place a series of public art sculptures on the road from Broken Hill to Tiboburra. The Project, Sturts Steps, will promote the relationship between heritage and culture to the tourism sector. The far west has a significant number of public art works and murals both along highways and located in towns.
Film and Digital Arts 
Screen Broken Hill was established in 2017 by founder Jason King a local film maker, in a partnership project involving Screen NSW, West Darling Arts, Far West Regional Development (RDA) and the Broken Hill City Council strategies have been developed to assist Screen Broken Hill to undertake an economic development in skills and career pathways for this historic and iconic film location. Screen Broken Hill can supply information to visiting film companies about all things local, including catering, locations, tradies, set extras.
Theatre
There are few performing arts venues available to communities across the region. Performances generally take place in community halls, churches, school halls, and parks. Theatre 44 is a professional theatre based in Broken Hill. The White Cliffs Underground Artists gather every second year to hold their arts and cultural festival where they utilise the performing theatrical of locals to deliver extremely talented works general about local legends for the delight of their growing tourism audiences.
Music 
The bi-annual White Cliffs Country Music Festival is very active and draws performers/bands and audiences from all over, for a small community it expands the townships population from 100 to 1500/2500 depending on weather and road conditions.
The Barrier Industrial Union Band, along with the Broken Hill Civic Orchestra, the Broken Hill Community Voices Choir and the Broken Hill Philharmonic Society Choir provide the larger section of the regions musical outlets. Broken Hill has an active pub and club music scene that supports local musicians. Wentworth Arts is a small group of dedicated people who deliver music recitals for the communities in their area, while local Indigenous bands travel widely on a far west circuit to audiences.
Literature 
Authors, poets and illustrator's abound in the region, inspired by their local environment. Comical greeting cards and cute children's books are produced in the Wentworth Shire; and poems are written from all over region. Broken Hill's only co-operative bookshop, Under The Silver Tree, frequently runs writing competitions to support local writers.
Local Heritage 
Broken Hill City is the 43rd city to be heritage listed in the world, with breath-taking buildings and museums.
World Heritage Mungo National Park, home of the famous Mungo Lady and Mungo Man, and explore a place rich in Aboriginal history. This extraordinary place is of great significance to the Ngyiampaa, Mutthi Mutthi and Southern Paakantyi people. The remarkable archeological finds of Mungo Lady and Mungo Man, the worlds oldest human cremations, these fascinating 42,000 year old ritual burials tell an incredible story about the long history of Australian Aboriginal people.
Built in 1875 the Kinchega Woolshed is remarkable for its size and design and illustrates the huge size of pastoral holdings in the arid areas of inland Australia. Kinchega lies amongst the beautiful Menindee Lakes, fed by the Baaka/Darling River amid forests of river red gum, coolabah and black box.
Priscilla – Queen of the Desert was also filmed in the region In Mario's Palace Hotel bar where scenes were filmed, the interior is painted with an amazing array of murals, from Italian renaissance to Aboriginal landscapes is now home of the Broken Heel Festival each September. Most of the interior murals were painted by Indigenous artist, Gordon Waye, from Port Augusta.
Festivals
Festivals held in the region include the Mildura Wentworth Arts Festival and the Murray River International Music Festival, Silverton Country Music Week-end, White Cliffs Music Festival, Mad Max Festival and the Broken Heel Festival.
About Us
Our Board
Our Board is resilient, enthusiastic and committed to see the growth of arts and culture in our region. Individually, our members all contribute specialised expertise to ensure the success of our organisation's ability to reach its strategic goals.
Chair: Kathy Graham
Vice President: Jess Picken
Secretary: Darren Parker
Treasurer: Annette Herd
Board Members: Cheryl Blore, Jason King, Marion Browne, Barbara Quayle, Deb Hunt. 
Our Staff
Cathy Farry - Executive Director 
Jo Crase - Project Officer
Kelly Leonard - Communications Officer 
Penny Smith - Bookkeeper and HR 
Our Partners
Core Funding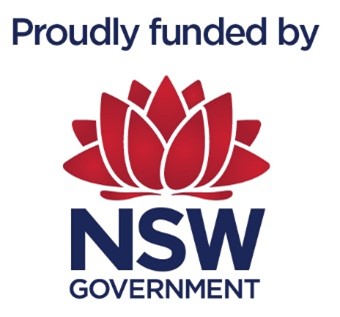 Our Contributing Councils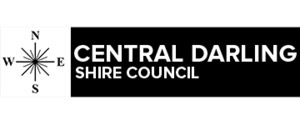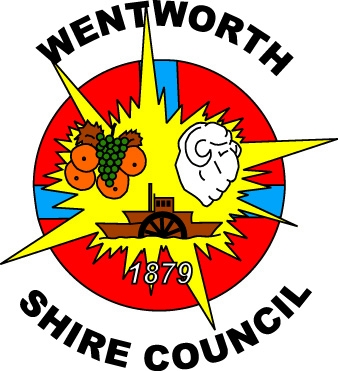 Keep Up To Date
Get the latest West Darling Arts news delivered directly to your inbox!