About Us
West Darling Arts is the Regional Arts Development Organisation (RADO) for Far West NSW. The organisation services an area of 176,000 square kilometres; ranging from Tibooburra to Dareton, Wilcannia to Silverton. As an organisation, we believe that arts and culture are integral to the vitality and development of our isolated communities. Our services focus is on building relationships, capacity and participation within the Far West through skills development programs, Community Cultural Development projects, and other initiatives. We encourage and support sustainable economic, social and cultural development within our region. Our vision in a snapshot, is to amplify arts and culture and to empower access and participation to the arts.
West Darling Arts is primarily funded by the NSW Government's Create NSW and is supported by the Broken Hill City Council, the Centrel Darling Shire Council and the Wentworth Shire Council.
West Darling Arts is part of the Regional Arts NSW network which consists of 16 regional organisations (RADOS) + the peak body RANSW, which deliver arts and cultural development across regional NSW. We are in regular contact with the network exchanging support, skills development, ideas and advocacy across NSW, contributing to a strong regional voice together. Our region comprises of three local Government Authorities and the Unincorporated Areas of NSW:
Broken Hill City Council
Central Darling Shire Council
Wentworth Shire Council
Unincorporated Area
West Darling Arts recognises the Wilyakali people as the Traditional Owners of the land where our office is based in Broken Hill. We also recognise the diversity of other Aboriginal language groups in the Far West region including:
Barkindji (Paakantyi)
Wilyakali
Malyangapa
Dieri
Ngiyampaa
Karengappa
Pantyikali
Wadakali
Wongkumara
Wanyiwaku
The region contains some highly significant Indigenous cultural and environmentally important sites around the Menindee Lakes and the Baaka/Darling River.
Our Cultural Landscape
The Far West is increasingly becoming a significant cultural tourism hot-spot in NSW. Cultural tourism research indicates that domestic tourists travelling to the outback are more likely to attend a cultural event, in particular to attend a festival and to visit a heritage site. (2020 Australia Council Report 'Domestic Arts Tourism'). For tourists travelling further from home, engaging with the arts is a way to learn about and understand a place that is different from where they live. A number of projects in our region like the Sturt's Steps are opening the area up further to support domestic tourist travel. West Darling Arts has produced culture maps of Broken Hill and the Far West. The maps can help you find public art, heritage, galleries and Aboriginal culture from Tibooburra in the north to Dareton in the south, from Silverton to Wilcannia. Take a road trip through the unique landscape and experience something memorable, meeting the makers and artists building our vibrant arts scene. Learn why we live here and fall in love with the wide horizons and blue skies. 
There are many potential opportunities to develop Indigenous Cultural Tourism experiences for visitors to the region.The Barkindji Cultural Centre is  under development in Wilcannia and when completed, will become an important location to access meaningful connections and cultural experiences. BMEET Barkindji Wiimpatya Murra Centre is an Aboriginal Gallery and Educational Centre based in Dareton promoting local artists in the area. The Broken Hill City Art Gallery has a number of local Aboriginal artists in their collection and supports artists through professional development workshops and exhibition opportunities. West Darling Arts has supported local Aboriginal artists through the Baaka Project 2019-2021, a series of workshops, an exhibition and a film component, which can be accessed on-line via our YouTube channel. West Darling Arts continues to support the Aboriginal arts sector through the promotion of events and funding opportunities on-line.
A number of festivals are building in strength in the Far West and contributing to the branding of the Far West as a cultural tourism hot-spot. Festivals provide employment for many of our regional artists, musicians, media technicians and the hospitality sector. They create visibility for our creative sector and deliver programs of excellence to a local audience. A number of festivals are being held in 2023 and may be viewed via our events page.
Broken Hill has many community groups focusing on a  range of activities from sporting to music, and all operating through the generosity and support of a large and visible volunteer base. Volunteers also enable  many heritage sites and museums to stay open and contribute to providing enhanced visitor experiences.
The Far West encompasses a huge diversity of artists working from studio based traditional landscape painters to highly experimental, cross-media, contemporary regional practitioners.  All are attracted to the unique opportunities the region offers. A list of  studio artist galleries and current opening times can be found here.
Screen Broken Hill was established in 2017 in partnership with Screen NSW, West Darling Arts, Far West Regional Development and the Broken Hill City Council. Screen Broken Hill assists in promoting the region as an iconic film location and supports visiting film crews with things like catering, accommodation, tradies, set extras and locations. A list of iconic films made in the Far West can be found here.
Broken Hill has an active pub and club music scene supporting local musicians and bands.The Barrier Industrial Union Band, The Broken Hill Civic Orchestra, the Broken Hill Community Voices Choir and the Broken Hill Philharmonic Society Choir provide support for local music connections and participation. A number of  singer songwriters are calling Broken Hill home, contributing to a local signature style. There is a Broken Hill Gig Guide on Facebook where you can see who is playing locally.
The region has council operated libraries in the larger towns which are increasingly supporting their local communities through workshops and on-line access. Broken Hill's only co-operative bookshop Under the Silver Tree frequently runs writing competitions to support local writers. The bookshop also supports a Book Club, which meets once a month to chat about books.
Broken Hill is the only Australian city included on the National Heritage List. The city is renowned for its cultural and industrial heritage, which are major tourism draw-cards to the region. Broken Hill has more than 350 buildings officially listed as locally significant. The hotels in the Far West are still significant sites of heritage and storytelling. Find out more here about Broken Hill Heritage.
About Us
Our Staff
Executive Officer - Cathy Farry
Mobile: 0487 903 507
Email: RADO@westdarlingarts.com.au
Project Officer - Jo Crase
Mobile: 0429 185 108
Email: projectofficer@westdarlingarts.com.au
Communications Officer - Kelly Leonard
Mobile: 0448 545 356
Email: communications@westdarlingarts.com.au
The WDA Board:
Chair: Jess Picken
Vice President: Barbara Quayle
Secretary: Deb Hunt
Directors:  Cheryl Blore  - David Doyle - Annette Herd - Hester Lyon - Dan Schultz - Krystle Evans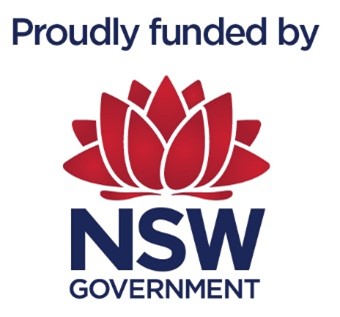 Our Contibuting Councils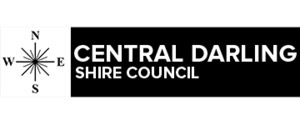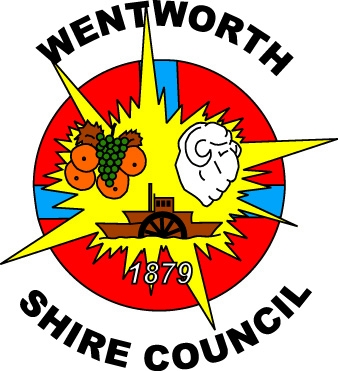 Keep Up To Date
Get the latest West Darling Arts news delivered directly to your inbox!